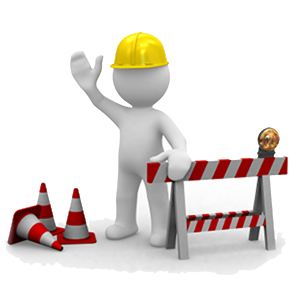 We are currently offline for maintenance, please check back later.
From the Amazon Basin Facebook page:

OK - info on the website and errors, etc.

We've been having issues with the hardware we host our site on. It's old. Also, the software and operating system are woefully outdated as well. Both are issues we can't fix. The issues have been causing outtages lately.

Phone call from our host informed us things were worse than we thought with the server hardware.

While on the phone, the server admins and I kept in touch via text and discussed our options not only with the provider, but between ourselves as well. Long story short, we agreed to lease a new server from our host. Great new specs on the machine plus it comes with all the latest linux patches and software. To do this however, we needed to pony up a year's worth of monthly hosting fees all at once. Worked out to exactly what we pay monthly right now, but just all at once.

We all agreed this was the route to take, but the Basin account did not have enough to cover this purchase. I transferred $400 into the account and we pulled the trigger. We now have the server and our admins (NLX and Istari) have been working on getting it ready for us.

Needless to say, fund drive is imminent. Ugh. That's the part I hate. Sorry kids.



Teamspeak is up again.
We have the forums working, upgrading them now to the latest version. Hang tight. Almost there.